John McAlpine: Waitrose, Milngavie: We are delighted to share that John has been successful in gaining full partnership membership with Waitrose.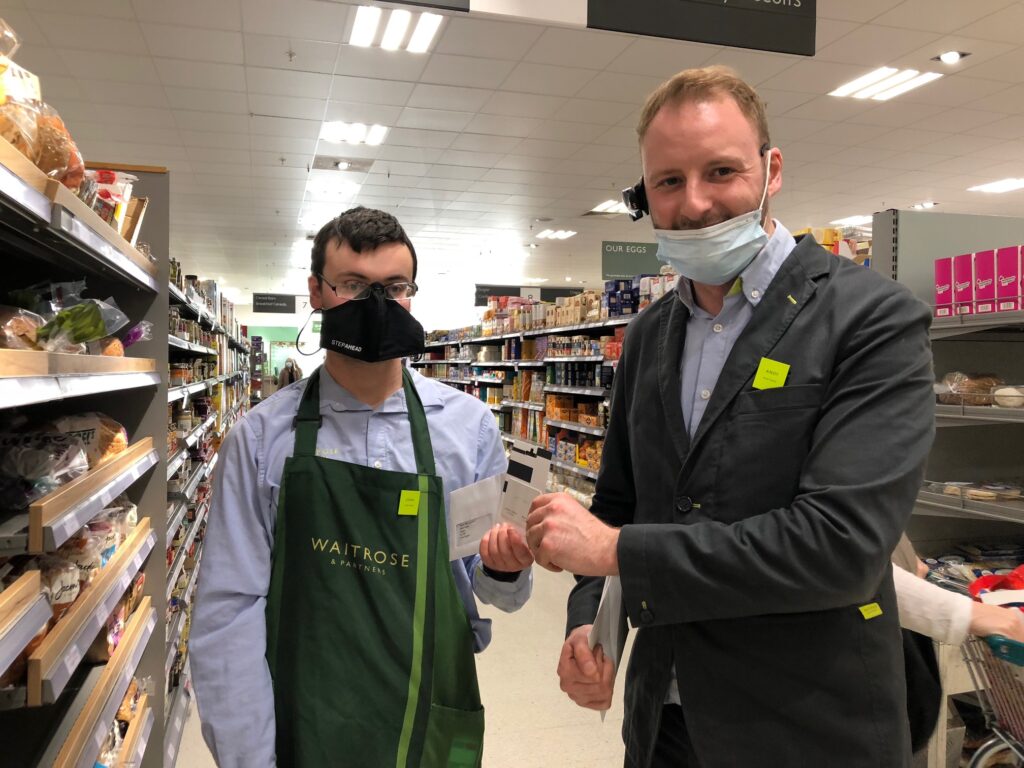 ---
Chloe McLean is now in a half-day work placement once a week at MacMillan's Cafe in Benview Garden Centre.
---
Marjorie Martin: Dreadnough Petrol Station, Callander: Marjorie has also successfully secured part-time work at the Dreadnought Garage in Callander, after her initial work placement.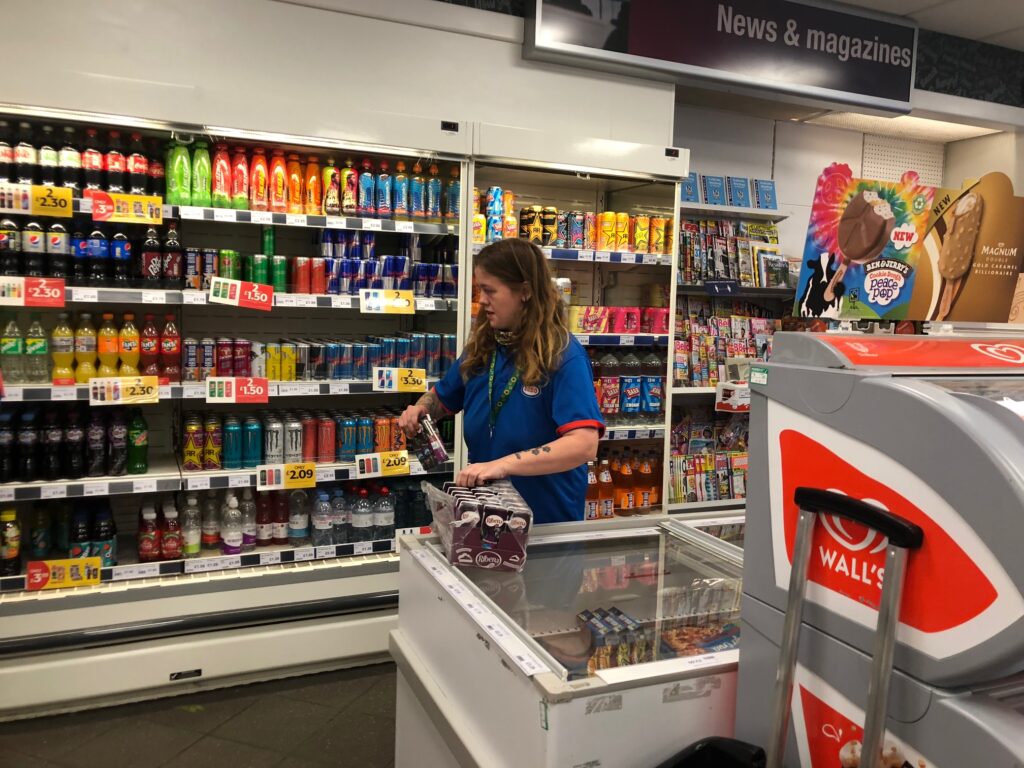 ---
Cameron Browne: West Moss-side, Thornhill: Cameron has been carrying out essential winter maintenance at the farm.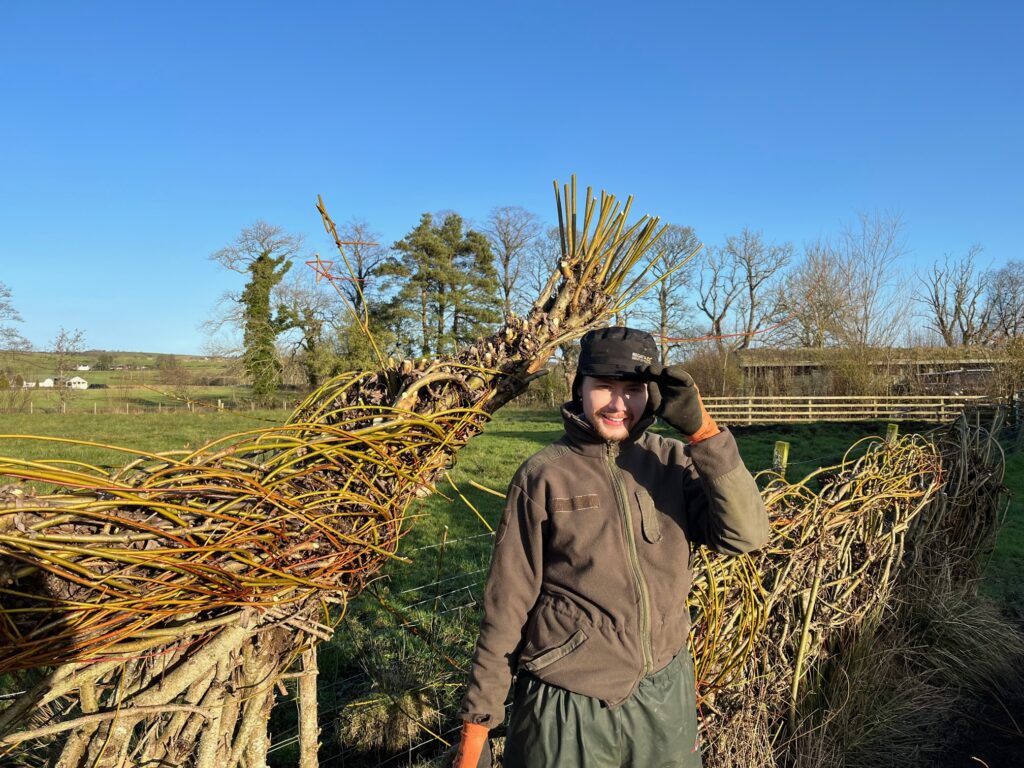 ---
Robyn Horsburgh: The Co-op, Aberfoyle
Robyn's first steps on work placement: Robyn has successfully completed her very first work experience at The Co-op, Aberfoyle. In her role as a supermarket assistant, she has been learning about stock replenishment, stacking shelves to a high standard, clearing spillages, learning how to work in a team as well as helping customers in the store.
Our Green Routes tutor, Karen Rees has been supporting Robyn at the store each week. Karen explained that Robyn showed a great 'can do' attitude to her work. Whatever the task, Robyn worked to her best ability and carried out her work to a very high standard.
Robyn has now started on her second work placement at MacMillan's Café, Benview Garden Centre. Already she is putting all her skills to great use. Robyn is helping in the kitchen, washing dishes, preparing food and is also taking orders and cleaning down the tables in the café.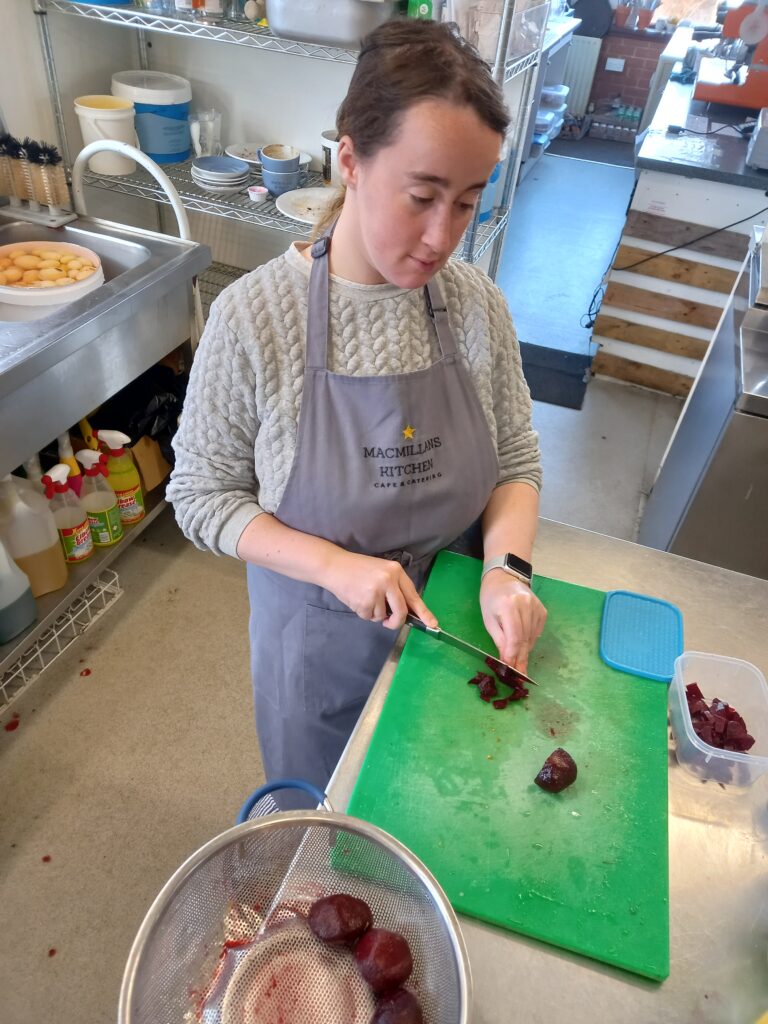 ---
We look forward to sharing more employability news with you over the coming months as we see many more of our students taking their very first steps on work placements this Spring.
Once again a sincere thank you to all of the local, East Dunbartonshire and Stirling wide businesses who offer work placements and employment to our students.