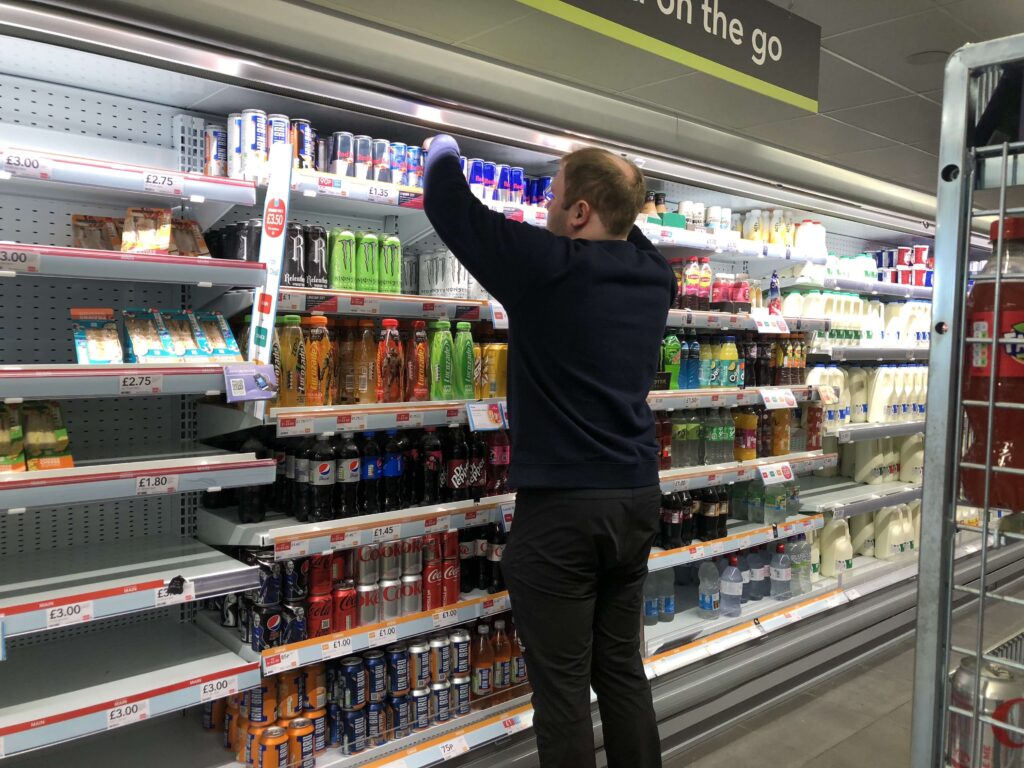 Ricky Jack: Co-op, Aberfoyle Ricky has settled into his new work placement really well, working alongside other staff and learning about stock replenishment, dealing with spillages, recycling and also helping customers to find items in the store. Ricky is working on other employability skills such as travelling independently each week to the store.
Chloe McLean: McMillan's Café, Ben View Garden Centre, Aberfoyle After a successful work placement, we are delighted to say that Chloe is now a paid member of staff at the café. Congratulations Chloe! Chloe works at the café on Thursdays and her tasks include washing dishes, taking orders, cleaning tables, and also her favourite task, which is serving customers.
Robyn Horsburgh: McMillan's Café, Ben View Garden Centre, Aberfoyle Robyn has also secured a job at the café after her initial work placement, fantastic achievement! You will find Robyn working at the café on a Wednesday, washing dishes, cleaning tables, helping in the kitchen and replenishing condiments and napkins for the tables.
Amanda Martin: Altskeith Country House, Kinlochard Amanda has also been very busy at Altkeith Country House Hotel, now there are more weddings taking place. Her tasks include ironing napkins, aprons and preparing rooms for guests. The owners are delighted with Amanda's work, so much so, she is now working additional shifts at the hotel. She is very much part of the team there and enjoys working alongside all the staff and meeting visitors.
Daniel McLean: Altskeith Country House, Kinlochard Now that the weather has improved, Daniel has been back at the hotel to finish painting the sheds. He has almost completed this work with just a few sheds to go before moving onto other DIY tasks.
Marjorie Martin: Dreadnought Petrol Station, Callander Marjorie continues her work at the petrol station carrying out essential replenishing tasks and till work. She is also working more often in the forecourt again, washing down the pumps, sweeping, litter picking and emptying bins.
Other news
John continues to make good progress at his job at Waitrose, Milngavie and Alex is busy at Duff Trees, Buchylvie making sure the trees are in tip top condition for Christmas. Patrick is out of action at the moment due to a broken arm, but should be back at The Lodge, Aberfoyle and Ben View Garden Centre soon. Freddie is keeping busy on his work placement at Gartmore Shop, as is Sam at Start Up and Bannockburn House. And if you are ever passing Aberfoyle Golf Course, look out for Jamie on his work placement there, making sure the fairways are in great condition for all the local golfers and visitors.
We look forward to sharing more employability news with you over the months ahead as we watch our students develop their skills on the job. We're also hoping to have an employability BBQ now that summer is here, fingers crossed we pick a good day for that at Gargunnock Walled Garden.
Once again a sincere thank you to all of the local East Dunbartonshire and Stirling wide businesses who offer work placements and employment to our students.