2020 Annual General Meeting
This year, the AGM will be held at 7 pm on Thursday 10th December. Because of the current restrictions, it may not be possible to meet as a group, and we may have to resort to having a Zoom meeting. Instructions for joining the meeting will be provided here nearer the date.
Anyone interested may attend, but please note that only members whose annual subscription has been paid are eligible to vote or to stand for election to the Board.
---
What we do
Green Routes is a registered Scottish charity, based in Gartmore, near Aberfoyle, Stirling.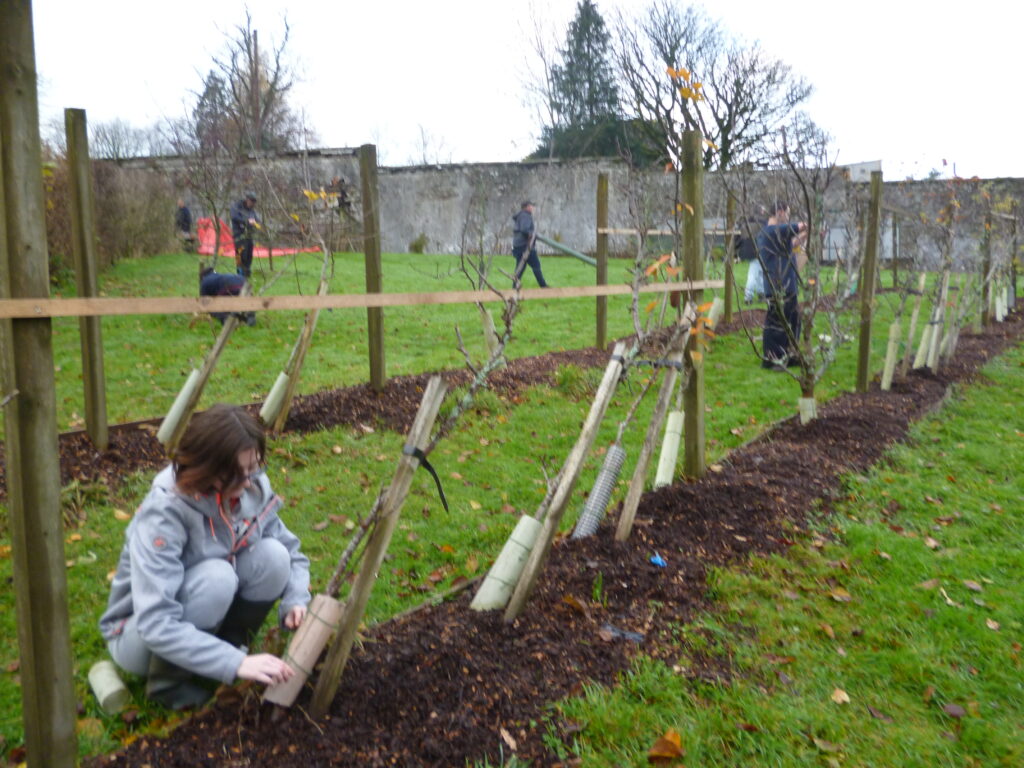 Green Routes offers hands-on training in horticulture and an alternative to classroom-based education for young people with additional support needs.
We offer an opportunity to learn and grow, to develop skills for life, learning and work. We have a wealth of experience and a track record of success.
We also offer a wide range of volunteering opportunities and an employability programme, "Routes to Work".
COVID-19 update
Unfortunately, the Garden is still closed to everybody but volunteers.
A small number of local volunteers are helping to prepare the Garden for reopening, working under the control of a Volunteer Co-ordinator and stringent conditions of hygiene and distancing. If you would like to help us, please contact Gillian Forster at gforster@greeenroutes.org.uk or by phoning 01877 389082 in the first instance.
The Trustees have developed a programme for reopening, which is expected to involve students returning in phases, but the timetable is very much dependent on the Government's current restrictions and the requirements and support of funding and care organisations.
As a result, we are ready to welcome students back when we get the go-ahead from the local authority. We will let you have more information when we ourselves know the details.